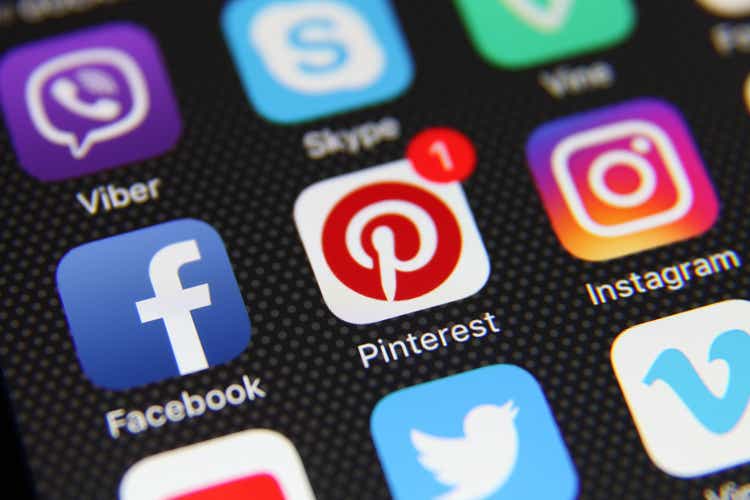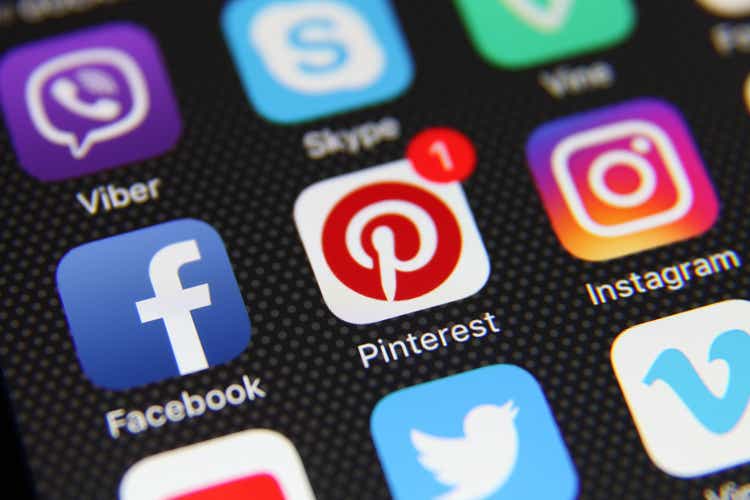 Pinterest (NYSE:PINS) has proved to be a pretty woeful investment over the past year or so, and shareholders such as myself are desperate for the company to successfully turn itself around.
But have our prayers been answered? It was recently announced that Co-Founder and CEO Ben Silbermann would hand the reigns over to long-time ecommerce leader Bill Ready. I'll take a quick look at what I think this means for Pinterest, and why I believe Ready is the right person for the job.
Business Overview
Pinterest is a social media platform with a mission to 'bring everyone the inspiration to create a life they love'. It has over 400 million users (aka Pinners) who use its platform to discover and bring ideas to life, whether that's for daily activities such as cooking dinner or deciding what to wear, or for major commitments such as remodelling a house – Pinterest will look to inspire you.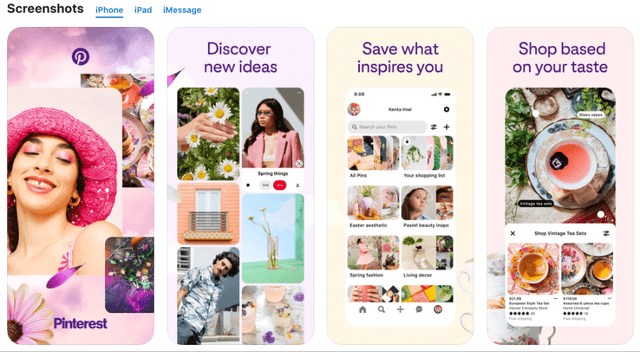 As a Pinterest shareholder, my excitement surrounding this company comes from the fact that I think it's extremely shoppable. For most social media companies, advertising is generally a nuisance that is not embedded into the overall experience – this is where Pinterest differs. Whether I'm looking at outfits, sofas, or Christmas decorations, the ability to be inspired and make a purchase in the same place is a true value proposition. Recent integrations with Shopify (SHOP) and Etsy (ETSY) have only helped further Pinterest's shoppability.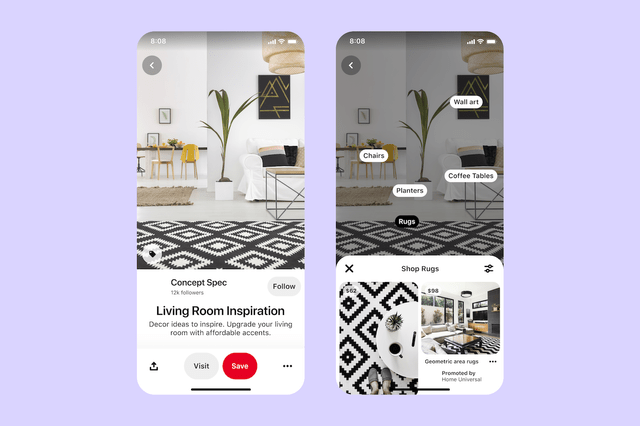 I'll highlight one campaign from the Q1'22 Shareholder Letter within their Pinterest for Business category, which goes some way to achieving what I just described.
AIDA, a German Cruise line and part of the Carnival Corporation, teamed up with Pinterest for the first ever full funnel campaign within the travel vertical in Germany. The campaign was designed around generating a desire to travel again, by showcasing the beautiful places Pinners can travel with AIDA, with the intent of generating interest and bookings from the Pinterest audience. The result? A 50% lower CPM vs Pinterest benchmark, and lower CPAs/CPMs as compared to other platforms. And given the success, AIDA is switching to go always-on with conversion campaigns.
Unfortunately, Pinterest has found itself on a bit of a rollercoaster over the past two years. The platform saw a lot of traction in 2020, when people were stuck at home and found themselves turning to Pinterest for things such as home décor inspiration. That trend reversed in 2021 as the world opened up, and Pinterest's share price is testament to this: skyrocketing, then plummeting.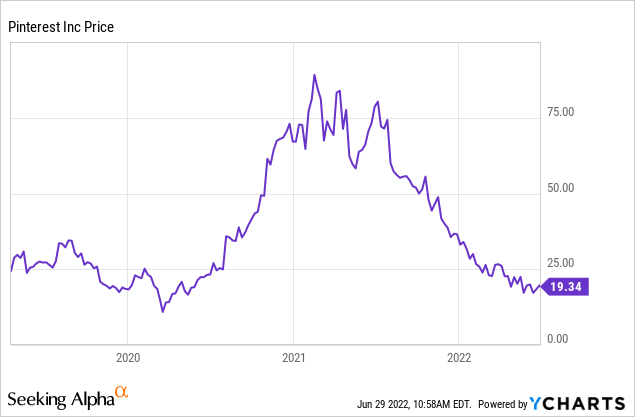 But let's take a closer look at what actually happened, because this is key for anyone who is a Pinterest shareholder to understand. The trend in MAUs (monthly active users) paints the same story that I've outlined above – strong growth in 2020, with a significant slowdown in 2021 and 2022.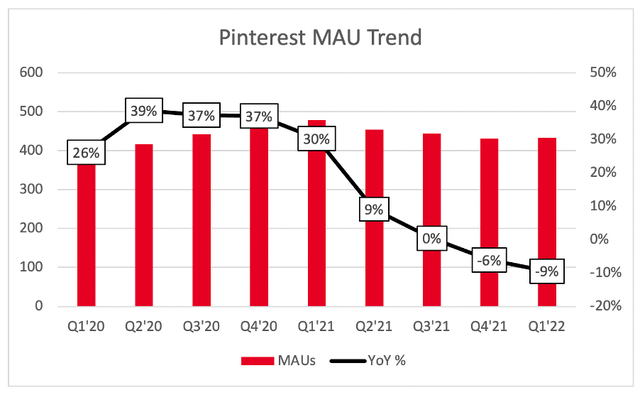 Yet when we look at the ARPU (average revenue per user), we see something very different. My thesis for owning Pinterest is that it is a platform made for advertisements & shopping, and as such the main growth opportunity for the business relates to growing this ARPU and more effectively monetising users. For context, Facebook's (META) Q1'22 ARPU of $9.27 was almost 7x higher than Pinterest's $1.33, which to me demonstrates the potential that Pinterest has to expand this ARPU.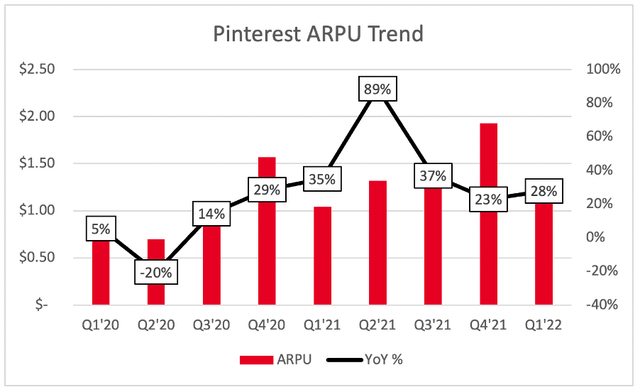 As we can see, ARPU growth has been much more sustained – this means that my thesis for owning Pinterest is on track. Furthermore, the MAU trend has started to steady, if not reverse, which should give shareholders peace of mind that Pinterest is not just haemorrhaging users.
But a tumbling share price can often leave some casualties along the way…
Out With the Old
Ben Silbermann co-founded Pinterest in 2009 alongside Paul Sciarra and Evan Sharp, having previously worked for Google in online advertising. The idea behind Pinterest was driven by Silbermann's love of collecting things as a kid, and Pinterest was a platform that allowed people to share their collections and passions.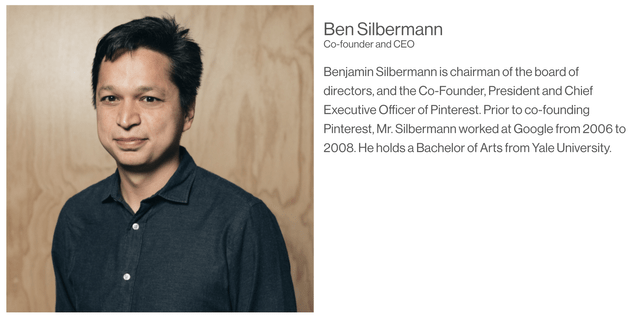 Silbermann became CEO after Paul Sciarra left the company 2012, with Evan Sharp taking the Chief Design & Creative Officer role – but with Pinterest going public in 2019, things started to change. Whilst 2020 proved to be a fantastic year for the company, the share price collapse in 2021 and 2022 left shareholders looking for someone to blame. Evan Sharp left his role as Chief Design & Creative Officer in October 2021, which just raised more questions. All this is before mentioning news articles that have highlighted significant issues with Pinterest's workplace culture.
With pressure mounting, Pinterest announced this week that Co-Founder and CEO Ben Silbermann would be leaving his role & transitioning to the newly created role of Board Executive Chairman. Whilst it's rarely a promising sign to see a 39-year-old co-founder step back, I think this could be an opportunity for Pinterest to be revitalised.
In With the New
It was announced that Silbermann's replacement would be Bill Ready, and shares reacted positively to this news – I think with good reason. Ready is an ecommerce specialist, having been CEO of Venmo and a PayPal (PYPL) executive prior to his recent role as President of Commerce at Google (GOOGL). As someone who believes Pinterest is a goldmine waiting to be monetised, Bill Ready seems like the right person to come along and mine that gold for investors.
This aim seems pretty well laid out in Ready's latest LinkedIn post, where he states his ambitions for the company:
I'm beyond excited to share that I'm starting a new adventure as CEO of Pinterest!

I want to express my deep gratitude to Ben Silbermann and the entire Pinterest team for the incredible company they've built. Today there are more than 400 million people all over the world who come to Pinterest because it's a positive place online where they can find inspiration for every part of their lives. In my personal life, I love using Pinterest for important moments like designing a new home and planning themes for my daughter's birthday parties, as well as for daily inspiration – often retro sneakers for me. For so long, I've admired Pinterest's work from afar and feel extremely privileged to now be a part of the team that writes the next chapter.

I absolutely believe that Pinterest has the potential to be a 100-year company. In the next phase of our journey, we will help people engage more deeply with all the inspiring products and services they find on our platform so they can build their best lives. As someone who has spent most of my career in commerce and payments, it's so clear to me that Pinterest has the opportunity to build something unique—something special.

I couldn't be more excited to build that with the team at Pinterest and the amazing community of Pinners!
As I mentioned, normally a co-founder leaving would not be cause for celebration – but in this instance, I think it might be. I'm glad that Silbermann will remain as Chairman, since it is his soul and vision that created this company which millions of people love, but I'm equally happy that they have bought in a CEO who seems like the right person to take Pinterest to the next level.
Valuation
Pinterest's shares have taken a beating, but if you're feeling optimistic about the changes Ready and his team could make, how attractive do shares look at the current price?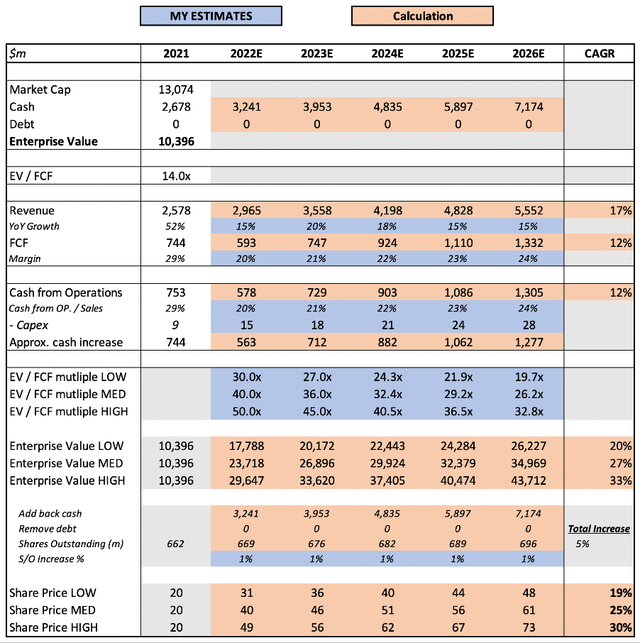 Per my valuation model, I am expecting Pinterest to have a rough 2022 following the CEO transition, a difficult comparison to 2021, and the potential broader impact of a recession. The company guided to 11% YoY growth in Q2'22, but I think they will continue to grow the ARPU and achieve ~15% growth this year. As mentioned, the company still has plenty of room to grow that ARPU, and so it should still be capable of double-digit growth for the foreseeable future, even if MAU growth slows dramatically.
The company also achieved an incredible FCF margin in 2021, but with costs increasing across the board in 2022, I expect these margins to come back down to a (still impressive) 20%, and then continue to expand slowly as scale continues to play a part.
I also think the EV / FCF multiples are rather conservative in my estimate, and I could easily see Pinterest having a 32.8x EV / FCF multiple as in my high-case scenario, if not even higher if growth resumes at a higher pace.
All in all, this conservative valuation model implies that Pinterest shares are capable of achieving a 25% CAGR from now through to 2026.
Bottom Line
CEO transitions are always risky, especially when it is a founder handing over the reins. Sometimes it goes well (hello Tim Cook) and sometimes it goes badly (hello Steve Ballmer), but I think that shareholders have a reason to be optimistic about this appointment.
Silbermann has done a fantastic job to get Pinterest to its current stage, but Bill Ready seems like someone with the experience and knowledge to take it to the next level – a fully-fledged ecommerce platform. I, for one, look forward to seeing the results that he will deliver, and I feel like the current price for Pinterest shares is one worth paying.